Intelligent Hybrid Guitars| Enya | Transacoustic | Carbon fibre
Posted on October 14th, 2021 04:38 PM
Hey Readers !! Hello again and welcome to the next phase of Guitar manufacturing, we did discuss in detail about how good the Carbon fibre and HPL guitars sound and all the benefits it comes with and how the purists would probably hate them. We have established their relevancy and the whole package as a value for money.
Enya Music has developed a way to balance this and meet half way in an intelligent and non compromising way. We have the Pro series the X1 and X2c models that focus on the hybrid aspect of combining solid wood with HPL or Carbon fibre Back and Sides. The result is pretty impressive in my opinion and 3 models stand out in this special category of guitars. I will be featuring these models in this blog.
We have the EAX1 PRO and EMX1 PRO which are pretty much the guitar in 2 sizes 41 inch and 36 inch as per customers preference. They come with a Solid Spruce Top which has been air dried for 10 years which ensure that it is more effective against weather change without loosing any of its tonal qualities. Now this is where it gets interesting it comes packed with the Double SO trans-acoustic pickup which is really one of the coolest pickups out there with an inbuilt tuner. All this with a scratch proof HPL body and loads of accessories and a 10 mm branded padded bag is a STEAL!!! Easily makes it the most interesting value for money guitar in the country.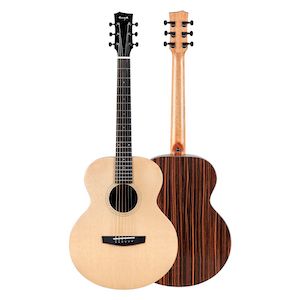 BUY NOW
Enya has another winner up its sleeve and its the EAx2C PRO which come is premium carbon fibre back and sides with a high gloss piano black finish which it looks exceptionally premium and the TOP is AAA Solid European Engelmann Spruce Top. It comes with the S3 Trans-acoustic Pickup which is an advanced pickup. Basically an affordable guitar that sounds better and built better than what it costs.
So my verdict is that hybrid guitars are a win! The solid wood provides the naturalness of the sound that we all like in guitar and the Carbon fibre/ HPL provides the durability and stability that the guitars need. Enya has truly found the sweet-spot for the practical users and the purists .
To discuss and know more you can mail me at support@procraftindia.com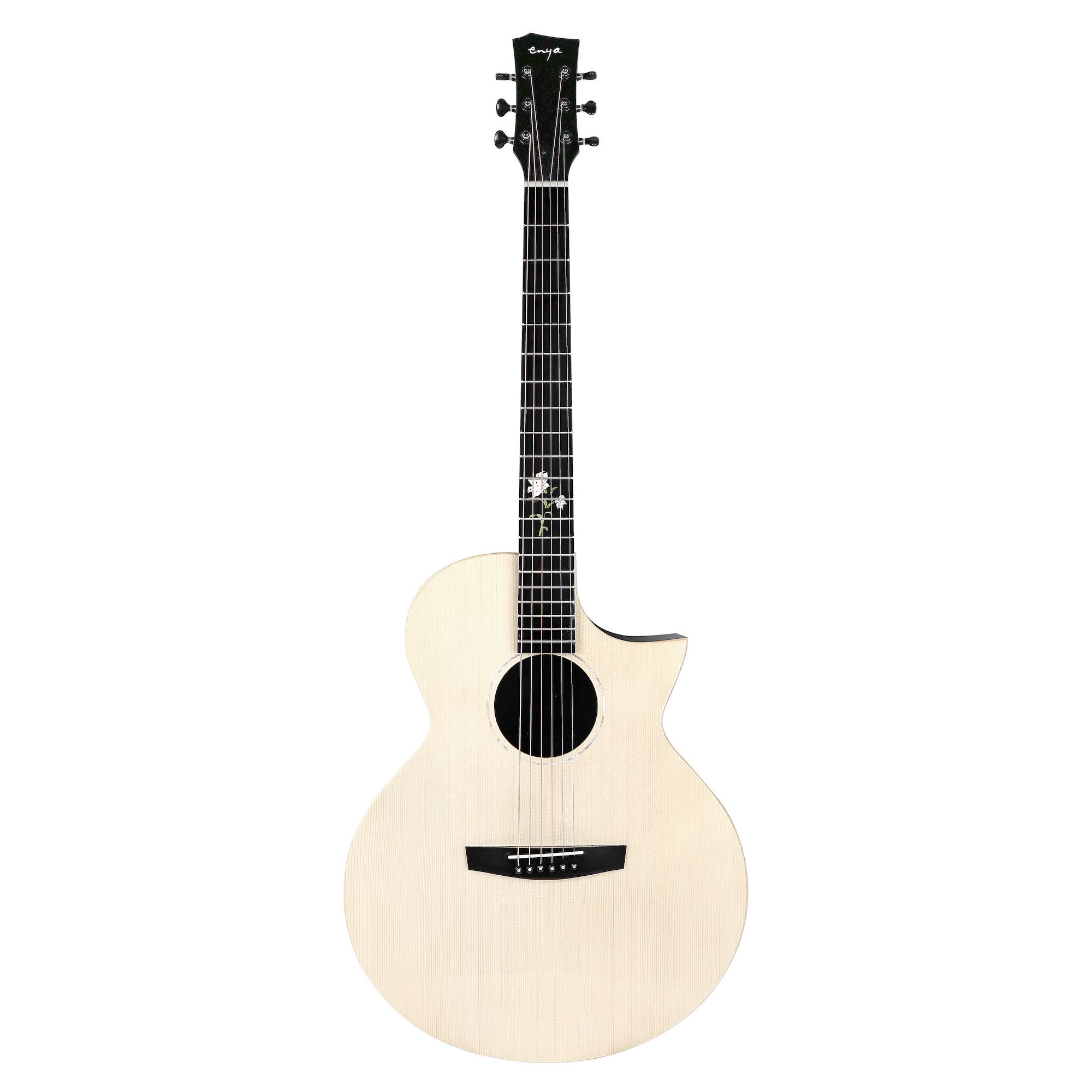 BUY NOW