Testimonials
So I bought Kepma EDC-E Trans K10 All Mahogany Guitar. Packaging: So I reside in Delhi and this Guitar came from Mumbai. I was a little skeptical about buying the Guitar online. But Pradeep(From Procraft team) assured me about the packaging. The packaging was perfect. I was flabbergasted with such imaculate packing. So 10/10 for that Guitar: This Guitar was recommended by Procraft Team memeber Pradeep. He is affable to talk and recommended me this Guitar according to my years of playing. When I actually played the Guitar it sounded just as I needed. The sound was on point. From trust rod to bridge, everything was on point. And the sound is too good. Accessories: This Guitar comes along with a gig bag and the accessories are upto mark. It has all the particulars as mentioned on the site. No part is missing Staff Support: Amazing. Everytime whenever I had a query, I called them, whatsapp them and every time I have received an answer from their end. Very humble and affable. Conclusion: In all and all, I have the best experience with Procraft India. And I would recommend people to buy this Guitar. It is worth it.
Eshant
Delhi, India
13 Dec, 2022
Best experience with Procraft India The staff behaviour is very good . They helped me so much. Very nice packaging and no part is missing. All in all best website to buy guitar in my opinion. Thank Procraft India. I bought Kepma A1CE-K10. It is doing very well.
Anikesh
Barpeta , Assam, India
26 Aug, 2023
I got to know Procraft from Music Teacher and never knew about this website. But after I land on the website, I am amazed with the quality of the products Procraft sells. I took help from Ray to find the correct Guitar and the Amplifier for it which compatible with both Electric and Acoustic. Ray is excellent person who answers all the questions very patiently and provide the product photos and made videos by playing them. I was little concern to buy the music instruments online but Ray gave me full confidence to buy. The process of placing order is very smooth. I got the products in couple of days time and after seeing the products real time, I felt Very happy. Going forward Procraft is go to online store from now onwards for me.
Ravikumar
Software Architect, Bengaluru, India
11 Apr, 2023
After a lot of research, finally zeroed down on entails carbon fibre ukulele. I visited the store once just to get a feel of the instrument since I have never played anything other than wood. Mr Pradeep from Procraft was very forthcoming, polite and helped me in choosing the right Uke. I got my choice delivered to me with few goodies and a hand written note which was indeed a nice gesture. Thank you Mr Pradeep for getting me started with my first CF uke.
Amit
Visakhapatnam, India
28 Jun, 2022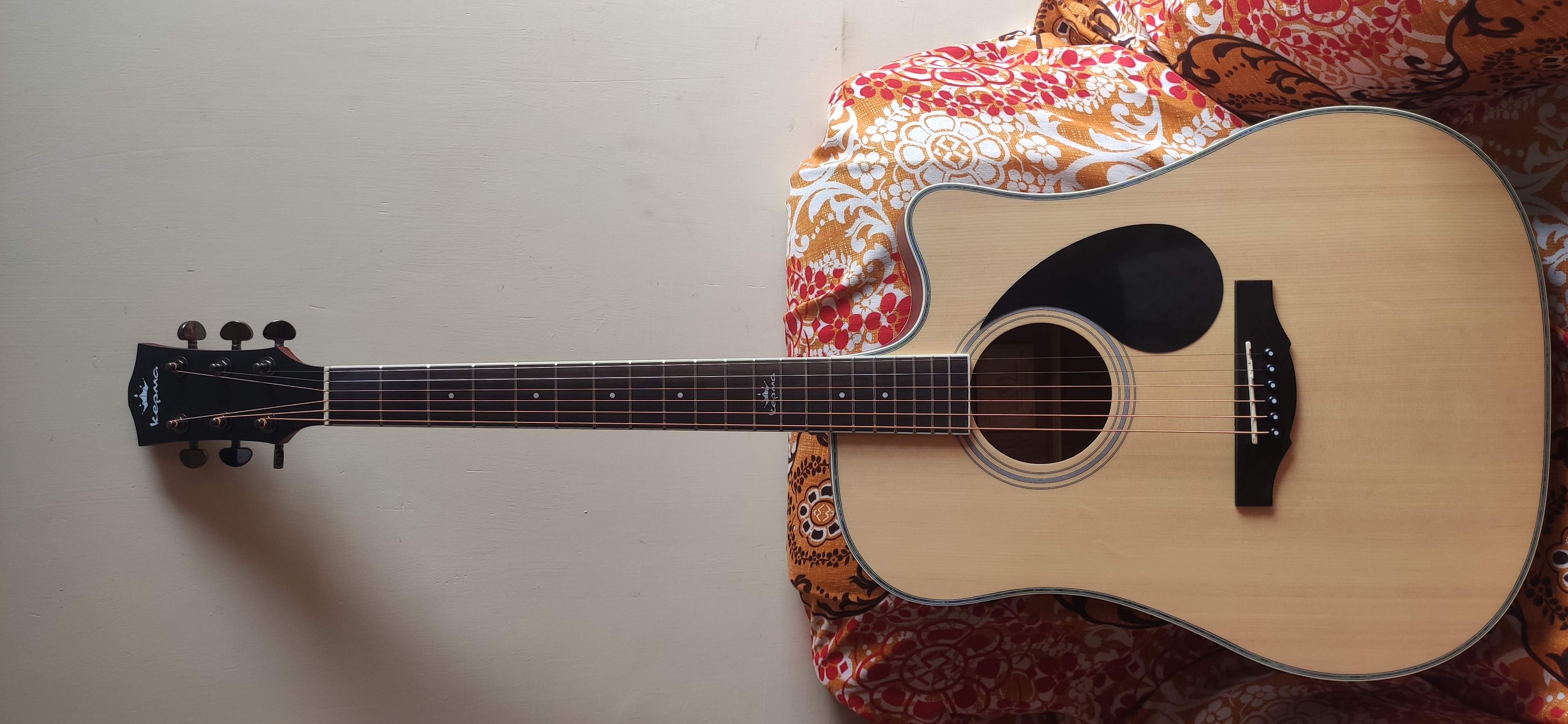 I feel like I've got a professional acoustic guitar.... Kepma D1CE is very reliable and every note of the fretboard describes in more detail... The packaging was very good and very safe... Lots of love to Procraft... And thank you...
Ashish
Musician, Silchar, India
09 Aug, 2021
Such an amazing process from buying to the point of delivery! No hassles and perfectly on time. The guitar itself (Kepma EDC-E) is of amazing quality and the sound as good as something way more expensive.
Vernon
Coordinator at HOOM, Nagpur, India
16 Dec, 2020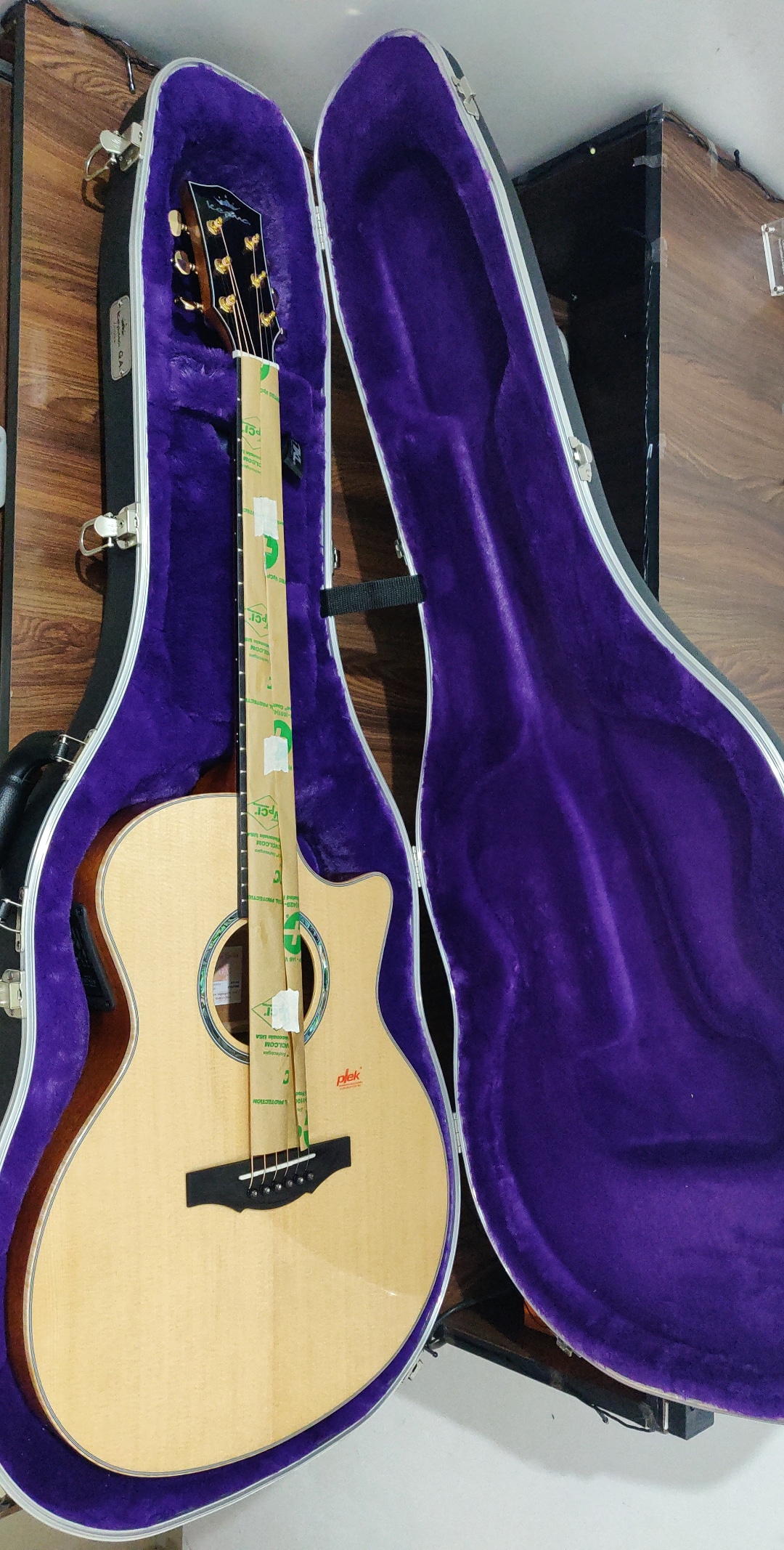 The Product Delivery Was In Time. It Was In Good Condition.... The Guitar Is Too Good.... GR8 Service.... Thank You So Much Procraft India
Akshay
Uchgaon, Kolhapur, Kolhapur, Maharashtra., India
05 Nov, 2020